All content on these pages © BMFC 2021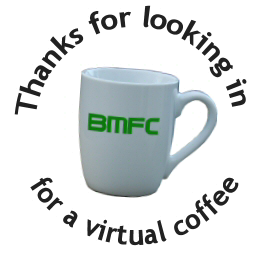 Tuesday 01st June 2021
It's been a while...... In fact it's been nearly two years since any updates on this web page.
Would be great to get some feedback from club members....
Some pictures from last weekend to come later :-)

Sunday 30th September 2019
Well, summer has gone by way too quickly and now it's time for some indoor fun.. for some..
Below is a list of our 2019/2020 Thursday evening indoor flying dates at Jedburgh Grammar
School Games Hall from 20:00 to 22:00 hours.
The dates are as follows :-
24th October 2019, 07th November 2019, 21st November 2019, 05th December 2019,
16th January 2020, 30th January 2020, 13th February 2020, 27th February 2020,
12th March 2020, 26th March 2020.
Sunday 24th February 2019
Long time no see...... It's been a while since I flew and I know there are a lot of die hards out there..
Winter seems to have passed, or so we think and hope.... Here's hoping Spring has Sprung
Having turned up on Saturday, early, for my usual quite morning, I was faced with a crowd of bodies...
Shovelling rock ballast and filling in the holes in the track to the site...
Great job guys.....
Sadly, the wind picked up after we had finished the shovelling.... but still, a good time was had by all.
Friday 21st December 2018
HANGER CLEARANCE

SIG :- Smith Mini Plane - Full Radio Gear and GMS 40 - £80.00
Sig :- Skybolt - Full Radio Gear and S/T 71 - £80.00
Flair :- Legionare (Nieuport look alike)
...Converted to Electric Motor 60A Speed Controller and 4S pack - £80.00
Boddington :- Tyro ready to go but no receiver - Motor Speed Controller and Mini Servos - £45.00
Mini Wayfairer :- Style of Bipe
...Servos and Enya 09 but no receiver
...(Small enough to keep assembled and fly for Years on a gallon of fuel.) - £50.00


Saturday 11th October 2018
It's that time again, "Winter is Coming" and the indoor flying will take place in Jedburgh Grammer School
fortnightly from 25th October from 20:00 to 22:00.
The dates are 25th October, 8th November, 22nnd November, 6th December, 17th January 2019, 31st January,
14th February, 28th February, 14th March and 28th March.

Saturday 11th October 2018
Note, the AGM will be held on 15th Novemeber, agenda and location will follow.

Saturday 14th September 2018
A great days flying on Saturday 08th mainly due to the wind being kind and aligned to the runway.

Saturday 12th September 2018
The latest pictures in the Gallery are courtesy of Colin from the Kirknewton RC Club, thank you.

Again it was great work by all to get down to BMFC and talk "shop".

More pictures to follow....
Saturday 01st September 2018
Well, we're in to Autumn now and the wind certainly let us know that. It wasn't until the late
late afternoon that they wind gave up, making flying more pleasant.
A good day was had by all of us 'pretenders', with seven SAA Bronze passes and one SAA Bronze Plus pass.

It was good to have two visiting members of the Kirknewton, AKA Livingston, RC Flying club, who came down
to take their Bronze tests

We're happy to see visitors and would encourage more to come along.

Pictures to follow....
Sunday 26th August 2018
Good to see the enthusiasm up at "The Heights" on Saturday, with folks practising for the up and coming
Bronze testing next weekend, even with the ever present cross-runway wind.
Let's hope the weather is good on both Saturday and Sunday coming.....
Sunday 19th August 2018
Dear All, The much talked about Bronze Testing Day will take place on Saturday 1st September and
Sunday 2nd September. Don Imrie will travel to the Flying Field for the two days, he will be in attendance
on Saturday to offer advice and if in his opinion someone is ready for the test he will test
them on the Saturday. However if Members think they are not ready on the Saturday he will test them
on the Sunday. I am assured if the weather is poor then allowances will be made. You will find all
the tasks required on the SAA website or there is a copy in the caravan.

Good luck to everyone and now is the time to get some flying hours in.
Monday 06th August 2018
I see no one spotted my deliberate mistake...... Or did they....?
Thanks to Jim P for his trip down memory lane montage

Sunday 26th July 2018
Thanks Ian G. for sharing this YouTube video by Ron Knife at Hobbywars.

Sunday 15th July 2018
Thanks to Nick for sharing his pictures from Pontefract BMFA Northern Area Fly In, check them out in the gallery.
Looks like the weather was a stunning day and so much space between the preparation area and the flying area.
Friday 06th July 2018
Thanks Ian for the stunning pictures of Cauldshiels Loch from your Cub.
Looks like the landing was a lot smoother than the landing strip at the Heights....
Friday 01st July 2018
Thanks to the hard core who are up flying site every opportunity, even with the weather is inclement..... Pity the wind was blowing across the runway making life hard for the bigger planes.
Sunday 25th March 2018
Great to see the hardcore members and a possible new member up at "The Heights" this weekend.
Would be great to see more of the club members taking advantage of the warmer weather and getting up at the weekends now that "summer" is here.....
Monday 30th October 2017
Dear club members.
please feel free to drop me (Tim) an email with any pictures you would like uploaded to the BMFC website.
You can get my email address from Clem.
Monday 30th October 2017
Autumn is truely here, typically the cold northerly wind dropped off as the sun was going down.
John's 84cc radial triple was a joy listen to, let's hope we see it in something other than the flying step ladder soon.....
wednesday 22nd july
Dear Clem and all club members.
I am now back home to recuperate after my extended stay in the Borders General Hospital and also the Kelso Hospital.
I will be going back to the hospital regularly for physio to continue my recovery.
Please extend my thanks to all the club members for their good wishes for a speedy recovery and hope to see you soon. Practicing on Phoenix at the moment.
Kindest regards
Rod
Hope to see you all at the flying field some time soon.
saturday 21st january 2017
Would never have believed the weather on saturday. Left foggy Kelso at 10 in the morning and got home to foggy Kelso at 4 0'clock!!
Sunny all day at Bonchester, warm even for a few hours.
John's new VL Pitts Python model looked very impressive. Can't wait to see it fly.
saturday 14th january 2017
Last saturday (7th) The weather was very calm with sunny spells but very cold when the sun got behind a cloud.
Ideal for Tim's Maiden flight with his very large Sport Model.
A good turn out for such a cold day
saturday 3rd december 2016
Another cold but windless day. Good flying all round. Calm enough for a demonstration of indoor flyers outside! Impressive stuff.
Waited till it got dark (about 4:45) for Ian to test his colourful led lighting system in the FunJet. Flew very well and easy to see but not so easy for video.
sunday 20th november 2016
A bitterly cold morning yesterday (saturday) but the sun did come out for the afternoon and raised the temperature from minus to plus!
monday 31st october 2016
Certainly been some nice flying days this past few weeks but the weather can change day to day.
Not easy to plan ahead, but if it looks good.......Go for it!
monday 3rd october 2016
We had to wait till the 2nd of october to get one of the best flying days of the year!
Beautiful sunshine and warm from morning till dusk. Great flying weather for a change.
thursday 22nd september 2016
Weather this month has been very varied. Sometimes 4 seasons in one day! No more night flying now I guess. Need to get the winter flying gear washed and ready.
sunday 28th august 2016
Very good day yesterday, warm and low winds for a change and a good turnout.
A short visit from Joe Anderson yesterday and he very ably demonstrated his autogyro.
sunday 7th august 2016
Can't believe we are into august and still no settled weather. I've been up to the flying field a few times in the last 2 weeks but if we we were not dodging showers we were grabbing a quick flight as the wind went up and down.
The wind today (sunday 7th) gusting 30mph +
Nuff said.
monday 25th july 2016
Wow! Some weather. Hottest day on the 19th followed by heavy rain, and dark stormy skies the next day. So dark at home at 9 0'clock in the morning, you would have thought we were in a total eclipse!
sunday 10th july 2016
The weather still very variable, wet and windy. Last thursday wasn't too bad, wee bit of a breeze but it kept dry for those of us that were there.
Clem test flew his Miss Texas ok. (Cowl on for the next flight Clem!!)
The BIG Dakota from John was very impressive with superb detail and paintwork. Runway testing only, flying next time out.
Ian's Stinger jet seems to get faster with every flight. Great sound on high speed runs.
I had a few flights with the wee Funcub and the Big Funcubxl.
sunday 18th june 2016
Good flying day yesterday but the sun kept it's hat on till about 2:30.
Very cold in the morning as can be seen by the wooly hats and gloves for the "Chill" in the air but the jackets were off by 3:00. 18th of June Eh!
Alisdairs Magnatilla looked very impressive in the air and on the ground.
Good to see some new models and indeed, new people!
tuesday 14th june 2016
Weather has taken a turn for the worst, temporarily I hope. Met office promising us a scorcher at beginning of july.
Not a great day on sunday 12th, dull and threatening rain kept a few at home I think......very quiet.
Ian and I went back up on monday and were lucky to catch a dry spell from about 2 till 5 o'clock.
Long enough to get a few flights with new FunCub XL. Flew very well and no apparent problems.....so far.
Just thinking of packing up at 5 as a light rain shower started.
monday 30th may 2016
Good weekend flying at Bonchester but quite a few away to the fly in at Longhorsley. Wonder what new and interesting models they'll bring back!!
The warm weather doesn't last long, back to overcast dull skys and cold north winds this monday morning.
monday 16th may 2016
Yesterday's weather made a great flying day. Bright and sunny with white clouds. Busiest day of the year so far!
Let's hope there's more days like this ahead.
tuesday 24th april 2016
Good flying day on Sunday last but weather still cold and getting colder!
A few new and newish models on the scene. The finish on Nick's Wot Wot was really very good.
We'll soon be in to the merry merry month of May so let's hope the weather gets warmer :-))
sunday 10th april 2016
Change of plan yesterday (saturday). Turned into a better day so went up to the flying field later in the afternoon.
Light winds, not too cold and some good flying.
Typing this on sunday morning and there was sleet and rain earlier but improving now.
saturday 9th april 2016
Very changeable weather systems at the moment. Looked quite good yesterday afternoon (friday 8th april), but turned out to be a bad choice. What rain there was passed by to the north but as the squals passed us, so the wind raised its game.....too much for me to fly in.
Just hope its better tomorrow, Sunday.
monday 21st march 2016
Only made it on saturday this week. Weather dull and overcast till late in the afternoon. Only three of us there, not much wind but cold till the sun came out about 3 o'clock.
Don't forget the clock change this weekend...Yipee
tuesday 15th march 2016
Sunday 13th turned out to be the best day this weekend, low wind speed and a good turnout. The strip is slowly drying out after the months of rain. The days getting longer now, soon be time for some evening flying!
Went back up on monday, plenty mist in the valleys but climbing out of Denholm the mist gave way to brilliant sunshine, Great.
The ideal conditions for Ian's maiden flight with his ducted fan jet. Flew straight and true and very easy to fly (he said) Nice one.
sunday 28th february 2016
What a super weekend it turned out to be! Saturday was very good, slight breeze and some thin cloud but sunday was wall to wall sunshine, dawn till dusk! Not a big crowd there surprisingly but a fair turnout.
John's newish Piper Cub looked and sounded very good in the air with it's 4 stroke engine.
It was so calm that Rob mostly flew his indoor model on saturday and sunday!
Unfortunately, the good spell of weather is to come to an end this week but it'll be back soon. :-))
sunday 14th february 2016
Well well well.....Who would have thought that we would have had such a mixed bag of weather this week. Warm sun, cold frost, rain and snow!
Looking outside at the moment it looks like a good flying day but cold (at 2deg) and a bit of a breeze but I'm sure there will be someone up at the flying field hoping to get in some air time.
Ian and I did venture up last tuesday for a couple of flights but parked on the road because of the very soft ground. Will it be dry by the end of March? Let's hope so!
tuesday 2nd february 2016
....and so the wild, wet, windy and cold weather goes on and on. Is there no end in sight?
It's going to take quite a while for the ground to dry up!
You guys will have to wait a bit longer to test fly the new models that you've been building over the winter??
sunday 17th january 2016
Some very calm weather at the moment but cold with icy roads with some snow around on the hills and on the flying strip.
Ian made his way up and had a few flights with his 550 heli and the FunJet. (had to park at the road side, access wasn't great). Some areas of the snow was too deep for the wheeled models.
At least the days are getting noticeably longer.
monday 4th january 2016
Happy New year to all!
I haven't ventured up to the flying field for a number of weeks because of the seriously bad weather, constant rain and flooding.
I imagine the field will be water logged and the surface very soft. Could easily get stuck there!
Let's hope it dries up soon 'cause Phoenix isn't doing it for me!
monday 14th december 2015.
Not much wind yesterday so took the chance for a run up to the flying field. Turned out to be a good call.
Although the ground was frozen, the air temperature wasn't too bad, and there was fleeting glimpses of sunshine which helped. There was a few icy puddles to avoid on the strip.
Only Tim and I were there to enjoy these almost ideal conditions but it rapidly got colder just after 2 o,clock
friday 4th december 2015.
Pretty dreadful weather at the moment. No flying this weekend or for the foreseeable future. We could be into the new year before conditions are suitable.
The Tweed in Kelso was indicating a 9 feet rise in level at the old bridge this morning.
tuesday 24th november 2015.
Not much to report in the last 3 weeks. I haven't had a flight since the beginning of the month. Too damp and cold, or just too damn cold!
Hopefully the ground will dry up a bit and we'll get some flying before the festive season gets under way if it hasn't already begun!
Less than 3 weeks and the days will be getting longer!


monday 2nd november 2015.
A pretty dreich day on sunday. Very dull grey sky at the flying site but a few miles away the sun was shining.
Only four or five of us there to enjoy the grey skies and cold westerly wind but it didn't stop me going ahead with my P-51 Mustang maiden flight. All went very well. No unexpected behaviour in the air, very steady flier but keep the speed up!


Could have done with some sunshine for the photographs but I guess we can't have everything.
sunday25th october 2015.
Eventually made it out for a flight today, what with visitors, inclement weather and a host of other excuses, went up to Roberton for some gliding. Didn't look like much wind on the way up but when we got there it seemed like gale force at times. Short sharp gusts made it a bit uncomfortable flying and difficult landing some of the time!
I hope I didn't miss too much fun at Bonchester in the last few weeks.
Cheery thought. Only 8 weeks and the days will be getting longer!

sunday 4th october 2015.
Cold and damp at the field today, winter has definitely arrived. Thermals for next week. Mist earlier in the morning prevented any flying till about 11 o'clock.
Nick had his maiden flight with his new pattern ship. Flew straight off the board and straight as a die!.
It was getting late in the afternoon and with the overcast conditions, Nick opted for one short flight. Well done Nick!
monday 28th september 2015
Best weekend for a long time, super weather on Sunday.
Looks like the high pressure weather system is going to be with us for the rest of the week.
Great news for us retired old codgers :-)
saturday 26th september 2015
Good day today and a good turn out, not very warm and cloudy most of the day.
Light winds made it easy for Tim's maiden flight with his OS 80 4stroke powered Wot4!...success!
monday 21st september 2015
Good weekend flying, Saturday was very nice, warm and sunny, Sunday overcast and a bit cooler.
John still in shorts but I'll be looking out the thermal gear for next weekend I think!
monday 7th september 2015
Super sunday yesterday for weather. Sun from dawn till dusk. Good turnout at the field
Twin engine models seem to be flavour of the month. (See what you've started John!)
Minor problems prevented Jock getting his home-built twin "Islander" airborne and could only taxi. Next time I hope.
Fletch had no such problem getting his TwinStar into the air.....
thursday 3rd september 2015
Went up to the flying field last night for a few flights. Very autumnal the weather, ie: getting cold. However, IG and I had some good flying till darkness put an end to it. They are talking about an indian summer for the next 3 months!! Aye, whatever!
sunday 30th august 2015
Super flying day at at Bonchester today. Light winds, a bit overcast but not cold.
John had his warbirds there today but the B25 Mitchell had all the attention. It flew very well in John's skilled hands, "just like flying a trainer" he said, AFTER the first flight. Landings were very good and the model showed remarkable stability throughout all the flights of the day.
Well done John. What's next........Spruce Goose??
sunday 23rd august 2015
Ian and I decided to go to Kinross for the Balbedie Spash In on Loch Leven. Great decision and very good weather. Light winds all day made for comfortable flying on the slightly choppy water. The friendly nature of the Club members and a well organised event made it a great day.
Apologies to the pilots for not getting the names of the models.
"We'll be back" as someone famously said!
Weekend rounded off nicely with a trip to "the Swire" today (sunday) for a soaring session. Winds were in excess of 30mph peaks with momentary lulls, and if you could time it right for landing, then lucky you!
monday 17th august 2015
Summer here?? Hope it lasts.
Good flying saturday and sunday. Most impressive was John's B25 Mitchell Bomber. Engine tuning only, they sounded great when on song together. Should be flying this week if the good weather holds. New project in the pipeline from Nick! No, it's not a Helicopter but sounds very interesting!
Rob was flying a very nice and stable high wing red monoplane. Must remember to ask him what the model was.
thursday 12th august 2015
Good weather this week, 3 days in a row of sunshine! Must be a record for this year.
Four or five of us here (wednwesday) to enjoy some good flying in this brief respite from the windy conditions we have had over the past weeks.
Taking advantage of this fine spell, I went out locally today (thursday) for a few more flights before the rain, forecast for tomorrow arrives :-((
sunday 9th august 2015
Not many of us at the flying field yesterday, nice in the morning but with the wind steadily increasing, by 13:00hrs, wind stopped play.
Maybe we'll get better weather in the winter than we've had this summer.
tuesday 28th july 2015
Weather still not been very kind to us, it's about all we can talk about these days. Quite depressing!
I've not been up to the flying field for a few weeks, what with the weather and visitors I've had to curtail my flying activities. I won't be up next weekend either.....diary full!
wednesday 15th july 2015
Weather hasn't been too kind to us this past couple of weeks but we have managed a couple of days flying. Last thursday at Bonchester, cold and breezy and last weekend (Saturday 11th) up on the hill with the glider. Wind 15 to 20mph, gusting 30mph.
Last night (14th) lovely calm night for a change and I managed a maiden flight with the FunCub on the water! There was much taxiing about up and down to check the stability and air rudder steering! Seems to be OK. No sign of 'digging in' on a fast turn.
Model gets up on the plane very quickly and takes off just above half throttle. No in-flight photos yet, but next time out when I calm down:-)
sunday 28th june 2015
Yet another windy day with some drizzle. Quiet at the field today. A few away to Strathaven for the model flying show.
Nick's V bar transmitter looked very snazzy in it's new decor. Easy seen on the ground!
To break the monotony of the dismal day, we were treated to a flypast of an Avro vulcan. So impressive these golden oldies!
sunday 21st june 2015
A quiet day at Bonchester yesterday. Only Jock, Ian and me. I think many of the others were at various shows down south spending their hard earned cash! We will maybe see some new gizmos and gadgets and perhaps some newly acquired models next weekend!

Weather was sunny in the afternoon with some cloud cover and a light breeze. Not a brilliant forecast for the week ahead.
tuesday 16th june 2015
No flying last weekend as we had visitors. I did manage a few flights on monday night with the 'depron Budgie'. Ever seen a Buzzard do a loop!
Flew very well and reasonably stable. Now we seem to be back to more wind for the rest of the week!

sunday 4th june 2015
Super strong winds on saturday 6th june and only slightly better on sunday. Another slope soaring day. Winds were variable and in excess of 20mph and made landings to be a bit challenging.......maybe the wind farm was generating the wind for a change! :-)
I keep saying maybe next week weather will improve! Maybe next week it will!
sunday 31st may 2015
Only 3 hardy souls made it to the flight line on saturday. It was very windy with strong gusts but bright and sunny. Flyable for the heavier models and heli's.
Met office is promising us much improved weather by the end of this week. Aye Right! We've heard that a few times.
You never Know though! Let's hope they've got it right this time.
Let the real summer begin!
monday 25th may 2015
The South East (Scotland) Wing of the ATC joined us at Bonchester for some model flying on Saturday 23rd and Sunday 24th with the full support team of the SAA (Scottish Aermodellers Association).
The cadets all received instruction using the buddy box system and were very quick to learn the skills of model flying. Must be the X Box gamers generation :-)) Perhaps we had some potential pilots in the making!
The weather was very good on Saturday, bright, sunny and a light breeze. However Sunday was back to strong winds and very cold.
Hope you all enjoyed your visit here. We certainly enjoyed having you.
monday 18th may 2015
Very strong winds on saturday (16th) took us to the hills for a gliding session. When we arrived, the first problem was opening the car door because of the wind strength. Got the anemometer out and measured 45mph gusts with a 30mph base speed!
Well, after a number of cups of tea, the expression 'Discretion is the better part of valour' sprang to mind and the glider was kept in the car. No flying today!


p.s. The crows had no problems with these conditions. (great ruddervator control)
Sunday, the wind strength was not quite as high or blustery. Forecast better for later this week.
thursday 14th may 2015
Wednesday 13th turned out to be the best day of the week so far, still cold for this time of the year and the wind variable from east to south at 6 to 15 mph.
Much excitement at Bonchester when our little 'Piggy' made her first successful solo parachute jump. A subsequent attempt nearly ended in disaster when 'chute failed to release but after some acrobatic manoeuvres, chute finally released for a safe landing!

sunday 3rd may 2015
Once more the windy weather drove us to the slopes on Saturday for some superb gliding in 18 to 28mph winds.
Some very light rain appeared in the distance but again we were lucky as it passed a mile or so to the south.
Crap weather (sunday) so I don't think I'll be flying anywhere today. It's more like October than May!

monday 27th april 2015
Couldn't make it up on saturday, sunday was very windy so we went up into the hills for some serious gliding. It was the first glider flight with the telemetry monitoring the height.....interesting stuff!
The conditions were very wind and gusty, white cloud, black cloud with sleet and rain passing by us, but we just missed the showers. The squalls played havoc with the wind direction causing high gusts and then we would lose the wind till the next gust would come along. Landing required lots of concentration but good if not exciting fun!!
sunday 19th april 2015
Super saturday yesterday, blue sky with some white cloud but still an unseasonal cold wind from the east, max 10mph.
Good turnout today with a selection of Glo, petrol and electric power in the models. The petrol engines sound very good in the larger models with a very impressive slow idle.
They can be finicky to start at times.
The weather for the week ahead looking good.
Video below of Tim Flying his Synergy N7, filmed by Nick with a Mobus CapCam.
monday 6th april 2015
Couldn't have asked for better weather for the bank holiday weekend. Absolutely brilliant! and it looks like it will last a few more days.
Some old models on show and new ones as well. Derek's new Radikal gasser looked really good but had some starting issues, hopefully they will be resolved by next weekend.
Tim's Synergy N7 was as impressive in flight as it was on the table in the gallery.
Great weekend - I hope there's plenty more to come.

sunday 22nd march 2015
Saturday great flying weather, light breeze. Sunday...very cold and windy, 18mph +.
John brought along his Spitfire and did some taxiing trials but did not fly because of the windy conditions.
Rob bravely flew his Super 60 but struggled a wee bit to make headway in the wind.
Me??? Naw! Too much wind for me! :-(((((
Country File weather forecast is not promising much for the week ahead. Cold, wet and windy (crap innit!)
sunday 15th march 2015
Cold damp day yesterday (saturday) but the flying went on. I had the Raptor 550 and Funcub, John flew his Magnatilla and Rob flew his recently acquired Spitfire.
A few starting problems but eventually sorted out and the engine roared into life in Spitfire style only to develop a fuel leak at lift off. (see gallery picture)
Two weeks and the clocks will be going forward 1 hour.

thursday 5th march 2015
When the soothsayer issued his warning to Caesar, 'Beware the Ides of March' did he really mean 'Beware the Winds of March'!!
Pretty awful flying weather at the moment and not looking for much improvement for a while.
Good time to get all those models cleaned up, checked over and bearings changed in those nitro helis, ready for a long hot summer. :-)
sunday 22nd february 2015
With the windy conditions forecast, gliding seemed to be the choice for Saturday's flying session. 15 to 20 mph winds and very cold and bright sunshine up on the hill.
Great gliding weather but later in the day, ominous dark clouds were building up beyond the wind farm and heading our way.
We just got packed up when the snow started, blizzard conditions. A couple of miles down the road and we were back into the bright sunshine again!
sunday 15th february 2015
Turned out to be a very good flying day. Light winds till about 13:00 hrs then the wind picked up a bit to about 12 to 15 mph
Combined with the wind from the South East, (straight across the strip) it made for some exciting approaches and landings.
At least the snow drifts had gone, some good drying weather would help to dry things up.
sunday 8th february 2015
Access to the strip on Saturday was a long walk in the snow from the gate. Flying area was ok but the wind had piled up the snow at the gate.
4 x 4 landrover type vehicles might have made it but we just had to park outside.
Turned out to be a great flying day after shovelling the snow away at the entrance. It was worth the effort.
sunday 25th january 2015
Didn't make the flying this weekend, too cold, too windy and a bad bout of the flu' has kept me in a state of suspended animation for a few days, but things are improving now so I hope the weather does as well.
In the gallery there is a picture I received from 'Allan' in Hawick of an old Shell Model Fuel can. Quite a relic of the past and in good condition too.
If you've seen anything like this Rob,or anybody else, let me know.
monday 12th january 2015
A very windy week, and not much improvement in the next 10 days at least.
Phoenix simulator is getting plenty of use, making adjustments to the models and improving the "muscle" memory.
Must remember to fit my floats on to the FunCub soon! Just in case we get some nice big puddles in the fields or even some snow.
sunday 4th january 2015
First outing of 2015 yesterday and a good day for flying. Bright but not too cold.
Jock had his Bird Dog repaired and with a new paint job. Nick arrived with his very shiny new Forza Electric Helicopter. It's a really cool and impressive looking machine.
Nick was also using the dedicated Mikado transmitter for this V bar heli. Pleased to say his maiden flight today was a success and quite uneventful. Well done Nick!
The light was fading when the flying stopped but a good session for all. Another few weeks before we see the lengthening days (and warmer)
monday 29th december 2014
What a brilliant day Sunday 28th turned out. Unfortunately, only two of us there most of the time to make use of the fanastic scenery and of the wall to wall sunshine. Only a very light breeze so not cold on the hands.
The nitro's were running well in the colder dense air. Bags of power.
Some very interesting test and results with the Futaba altitude sensor in the models today. Most of the flying with the FunCub was between 50 and 200 feet.
We did fly up to 400ft (the legal maximum for model flying here in the UK) just to visualise what 400 ft was. On this good day, the Funcub was easily visible, and it's only 1400mm span.
It would be very easy for a the larger model to exceed the 400 ft without realising it.
tuesday 16th december 2014
Some of the new features on the Futaba 14sg can be very useful ............or annoying! The sound can be switched off with a flick of a switch, thankfully.
I was going to use the headset but can't get them in the ears beside the hearing aids !
Iv'e been out locally a couple of times but very cold on the hands. Never mind, in a months time we'll be well on the way to spring!
saturday 13th december 2014
Nothing much to report in this spell of cold, dreich wintry weather. Was going to go to the flying site today but with the temperature hovering about zero decided to fly locally in Kelso with Adrian. Glad I did 'cause I only lasted two short Raptor flights and the fingers froze up in the slight breeze.
Roll on spring time.
monday 1st december 2014
Not too bad a day on sunday but I couldn't make it....visitors. By all accounts, sunny in the morning and cloud cover by the afternoon. Derek's Radical is all up and running after a successful maiden flight. Look forward to seeing it when the outside temperature reaches 10deg. ;-)
monday 24th november 2014
What a change in the weather. Fog and mist most of the week and last weekend
Beautiful day on Sunday, bright but cold. Near perfect flying conditions with a light breeze from the west. Insulated play-suits were the order of the day!
Don't forget, AGM wednesday night 26th nov.
sunday 16th november 2014
Weather better today but mist still here although there was some good sunshine at times.
You had to keep an eye on the mist movement and get into the air quick as soon as it cleared.
It would be clear for ten minutes then the fog would drift across the strip for ten minutes then clear again.
saturday 15th november 2014
Very very misty at the flying field today although there was a few occasions when the mist would lift and the sun would shine long enough to have a flight. Better tomorrow?? I hope so.
sunday 9th november 2014
What a glorious day for November and a good turn out at the field. Dull at times but warm during the sunny spells. We needed it after weeks of wet and windy weather.
The Multiplex Funcub was a dream to fly. I think it would fly powered with a rubber band! Very little throttle required to keep it in the air.
Lets hope we get more weather like this over the next couple of months!
monday 3rd november 2014
Cold, windy and showery was the order of the day on Saturday. (just the weather for the waterproof thermal padded boilersuit ;-))
Wind speed was averaging 15mph. Just a bit high for the foamies but the bigger aeroplanes and helis were flying ok.
Sunday was much the same and next weekend (8th and 9th) not looking to good either!

sunday 26th october 2014
20mph winds gusting to 30mph, not much flying at Bonchester in that wind so, off to the "Swire"
Very windy here, sometimes difficult to maintain our balance on the hill side. Even the birds were grounded.
New wind farm under construction can be seen on the horizon in the gallery picture. Can also be seen from the flying site at Bonchester! I think it's at Langhope Rig near Ashkirk.
Check here to see whats happening with Windfarms in our region
sunday 12th october 2014
Great weather this weekend for the time of year. Sunny and warm! I hope it lasts.
sunday 28th september 2014
Fine rain spoiled the day yesterday but didn't stop the flying.
Summer has past now and the Robin has taken up residence in the garden.
Need to get the floats off and fit the snow skis soon! Aye right! he said.
tuesday 23rd september 2014
Couldn't make the flying field last weekend, we had visitors!
It was a good weekend for weather I hear.
Longhorsley Fly In for one day only on Sunday 28th September. Don't forget your membership card for entry.
monday 14th september 2014
A pretty good weekend for flying at Bonchester. Sunday was a bit dreich in the morning but did improve. I'll have my warm weather gear with me for my next flying session.
Richards jetcat with new 4 blade head was very impressive. Only draw back is that if you damage one blade, you have to replace all four. Ouch!
Ian's Carbon cub had the wheels back on and it was almost hovering in the light wind. He even tried reverse pitch then remembered it was an aeroplane!
Looks like evening flying is coming to an end as the nights draw in, but it's been a good season.
tuesday 9th september 2014
Belated update due to pc being away for repair. You don't miss it till you haven't got it.
The weather has been very kind to us for the first week of september.
Some new models flying and waiting in anticipation to see Derek and Colin's new helicopters!
My new foam dh beaver flew straight off the board as they say. Very light in weight so won't take a lot of wind but very nice to fly (on land).
Below IG's Carbon Cub on the loch, lake or pond!
monday 25th august 2014
A good weekend at Bonchester. Saturday was a day of dodging showers but sunday was excellent, warm and sunny and a light breeze.
Ian's first flights with the Carbon Cub on water were a great success as can be seen in the gallery pictures.
What next? Schneider Racing!
thursday 21st august 2014
At Bonchester last night for some flying and pretty cool it was too. Cool weather I mean. Won't be long till the long johns and the corduroy breeks are getting an airing. Flying finished about 20:00 hours due to lack of light. Soon be daytime only flying!
Sunday 24th looking promising at the moment.
saturday 16 august 2014
As forecast, friday afternoon/evening turned out very nice at Bonchester, slight breeze and warm in the sun. A varied selection of models from the six of us there.
thursday 14 august 2014
Strong winds last night so up to the hills for some excellent gliding. Weather to be quite good tomorrow (friday) so might make it up to Bonchester in the afternoon.
saturday 09 august 2014
Very windy at Bonchester today. Only IG and me there to see the Carbon cub maiden flight. All went very well, "Just a dream to fly" he said. 4 pictures in the gallery. However, the wind did get quite nasty and prevented further testing and trimming of the Cub. The 84.6" span Cub is very majestic in the air and all geared up for glider towing! Can't wait to see it on floats!
I did have a flight with the Filip and that proved to be a handful in the wind (flying backwards does not appeal to me)
thursday 07 august 2014
Picture of Ian's latest model in the gallery. An 85" span E-Flite Carbon-Z Cub....Very impressive on wheels but wait till you see it on its floats! It's gonna be really cool!
tuesday 05 august 2014
Good conditions at Bonchester last night (monday). The 10mph wind dropped away as the evening wore on. Alas, the flying had to stop before 9 o'clock as sun went down and a few clouds appeared. A wee bit chilly as well.
No pictures I'm afraid
thursday 31st july 2014
Good gliding up at Roberton last night. The wind was very "bumpy" and varying directions at first that did cause a problem with landings. However, we survived, and an hour later the wind calmed down a bit and was less gusty as it shifted round to the west.
friday 25th july 2014
Thursday afternoon/evening very nice at Bonchester. How long is this great weather going to last?
If it gets any better, hot air balloons will be going straight up and down!
monday 21st july 2014
Changeable weather but not too bad on sunday especially in the evening.
Last time out with my Filip e-glider I had a problem landing due to the very shallow glide slope. Problem has been solved by setting both ailerons to rise about 30deg acting as spoilers and a bit of down elevator to compensate.
Ernie's bell helicopter (Mash) looking very good as always.
Most evenings this week looking good!
sunday 13th july 2014
Great flying weather recently. Last friday and today excellent conditions.
Colin's electric jet takes a bit of handling, very twitchy. The vectored thrust coupled to the rudder works well. Get the retracts filled Col!
DK's Eurocopter is in the hanger I think, having a well earned rest.
I had my 550 Raptor and Trex 600N today. Nitro acting up a bit......Needs Tuning.

thursday 10th july 2014
Super weather last night for flying, nearly 10pm before we left the field.

monday 7th july 2014
Turned out to be a good weekend for flying, the occasional showers didn't come to very much. Just a few spits and spots!
John's me109 was very impressive in the air and sounded very powerful too. Need to get the machine guns fitted John!
All in all, a good weekends flying, and no camels.
Forgot a battery, not important. Forgot my tea bags, serious

friday 4th july 2014
With the change in the weather yesterday(thursday), and the wind gusting to to 20mph, IG and I headed up to the hill for some great gliding. The wind did drop slightly later in the evening testing our skills to maintain height!. :)
wednesday 2nd july 2014
Only two of us made it to Bonchester last night and a lovely flying night it was, gentle breeze and warm sunshine.
We heard the distictive sound of the Chinooks as they approached and flew past overhead. No 3D flying from these guys!
Weather not so good today but if the wind picks up, maybe get some gliding in. Changeable wet and windy over the next 4 or 5 days! :(
monday 30th june 2014
Just received a couple of pictures from Tim in Dubai (see gallery). You can have some of our green grass Tim if we can have some of your sunshine! p.s. No camels please!!
sunday 29th june 2014
Cloudy day light breeze, cold for June but plenty flying.
John's Me 109 looked very good but a technical problem with the power plant prevented him from flying. Hopefully get some in the air photos soon.
The PowerHouse flew very steadily in the capable hands of Fletch. Might make a good camera platform!?
Some good Auto-rotations from Nick and Ian. (I'll need to get into that!)
Looks like the evenings have the best weather for flying at the moment. The CountryFile forecast for next week is not looking to bad!
saturday 21st june 2014
Not so sunny today but cool and a slight breeze. Clouds were a bit threatening but no rain.
Good flying by all and no mishaps.
Nick was just about flying into space with his big electric Raptor and Ian was doing some spectacular inverted autos with his new V bar controller.
The e-gliders were flying well in the 8 to 9 mph breeze and there seemed to be some thermal activity to the south.
Anthony's P47 Thunderbolt was very impressive in the air. I'm not sure but I think this was its maiden flight. Well done.
Back again tomorrow for more punishment..........maybe.
friday 20th june 2014
Excellent weather last night (thursday) and a good turnout to give the Hawick 41 Club a demonstration of our building and flying skills. From the large scale models and gliders and helicopters, to the diminutive park flyers ably flown by their skilled pilots.
The Visitors were suitably impressed with the flying and thanked us for putting on the show.
The present good weather is supposed to last over the weekend albeit a little cooler, but take your raincoat.
p.s. Summer solstice! The days will be getting shorter from sunday on.

monday 16th june 2014
Saturday best day, sunday overcast and cool.
A quiet weekend at Bonchester. To many other activities going on and holidays, football etc.
sunday 1st june 2014
Friday and Saturday, two great flying days, sunny, warm with a light breeze.
The good weather always brings out a fine selection of models of all shapes and sizes. I couldn't make it today, two days in a row plenty for me! Showers forecast for this week.
tuesday 27th may 2014
Only two of us made it up to Bonchester last night for a good evening flying session. Came through a couple of thunder storms to get here about 5 o'clock but sunny and warm and no sign of any rain!
monday 19th may 2014
A very windy weekend so I make no apologies for more photos of our glider activity on sunday up on the Swire where the wind is our 'friend'.
At one o'clock the max gust speed was 49mph and average wind speed was 27mph. OK for some but too much for me, but fortunately by 3 o'clock the wind had dropped to a reasonable level and we had a good day flying.
saturday 17th may 2014
Up to the Swire for a bit of gliding yesterday. Wind was very strong, 18 to 22mph, gusting 27mph.
It made for exciting flying at times, even the buzzards were flying backwards!
Landings were tricky in the windy conditions but plenty of flap (60deg+) slowed the model right down and made them easier.
Looks like the week ahead is going to remain windy and showery. :-(
wednesday 14th may 2014
Lovely afternoon for flying today. Just grabbed a couple of batteries and went up to my local patch.
If you use BBC iplayer and fly a multi rotor or drone type of model, then you might be interested in tuning in and listening to a program that was broadcast on BBC Radio2, on Tuesday 13th May at 12:00 mid day till 14:00. It was introduced by Jeremy Vine.
You don't have to listen to the whole program just start the play back and fast forward to 1hr:39min:30secs.
It lasts for about 6 minutes but there are some interesting facts and figures, do's and don'ts for this type of model.
The programme might only be available for another 3 days, so listen soon! Good listening!
tuesday 13th may 2014
Last weekend weather was a bit variable, sunshine, wind and showers, so no flying for me.
I was going to go out locally this evening about tea time but Hail stones the size of marbles came down along with thunder and lightning so that was cancelled.
The forecasters are saying that thursday onwards should be warm with a high pressure system over the UK. I hope we get a decent weekend out of it.
saturday 3rd may 2014
Not so nice today but had some good flying. Cool, and a 10mph breeze.
John's newly aquired Gladiator flew straight off the board with a few adjustments. Looks and sounds good.
Rob was there flying his well weathered Nieuport.
My own fbl raptor finally got into the air after a couple of weeks fighting with some dodgy electronic equipment. Sorted with a great deal of help from Ian.
(flybars are brilliant. Ha Ha)
friday 2nd may 2014
Super day at Bonchester, arguably the best day of the year so far for weather. Sunny and a 'good' sky. RAF Hercules flew past quite close and low and disappeared behind Ruberslaw heading north east.
Up to about 16:00 hrs, only Ian and I there to enjoy it. Another bank holiday of sunshine???? I think not.
thursday 1st may 2014. Cast not a cloot till May be oot!
Managed up to Bonchester on tuesday evening for some flying. Just three of us took advantage of the break in the weather, lovely sunny evening but cool. Friday and Saturday looking possible with a slight improvement in the weather.
monday 28th april 2014

Longhorsley Fly-in is 23rd - 26th May (bank holiday) and again on 28th September
monday 28th april 2014
Usual dull, grey misty weather and cold too! Had a few flights at my local patch on thursday night and sunday afternoon. This week not looking to be much better.
Must be getting close to Longhorsley time for the fly-in. If anyone has any info on this, and any other interesting dates, sales etc. please let me know.
monday 21st april 2014
Pretty good weather weekend for flying but unfortunately I couldn't make it.......visitors.
All wasn't lost though, Sunday afternoon IG and I headed down to the coast for some soaring off the sandunes.
This was a completely different experience for us both and thoroughly enjoyed it. Very steady wind at 14/15mph, straight in off the North Sea. We had a couple of flights when the famous east coast haar rolled in off the sea within minutes. Quite alarming as things started to disappear in the mist. Ian had to make a hurried but safe landing on the beach.
wednesday 16th april 2014
First evening flying session for me at Bonchester last night and first flight of my Raptor e550. All went very well but like all models , needs tweaking and tuning!
Clem had a problem keeping his engine running till he removed the rubber exhaust deflector and all was well. Amazing how these things can sometimes "detune" the engine.
Nick's 48volt 90 size electric Raptor very quiet and very impressive.
Tomorrow night (thursday 17th) is the last indoor flying meeting in Jedburgh for this season.
sunday 13th april 2014
Too windy today even for the gliders! and cold as well.
However, a few of us made it up to Bonchester on Friday afternoon (11th) and had a reasonable days flying. There was a stiff breeze but still flyable.
John's new model at 7 foot span handled the wind easily, (a skilled pilot of course)
Tuesday might be a flying day! and the daylight is stretching into the evening now.
sunday 6th april 2014
3 weeks now and the weather here in the Scottish Borders has been misty, dull grey, wet and windy and just plain lousy. Global warming eh? Isn't it great.
I haven't been out flying for nigh on 3 weeks! apart for a few heli flights about 2 weeks ago in my local field.
I hope the indoor session last thursday was a success. I may have to join up to get some flying done!
Weather for the week ahead looks like it is set to improve slightly. Let's hope it does.
sunday 23rd march 2014
Seemed to be a wee bit windy today for Bonchester so I headed up to Roberton to maiden my new glider and very successful it was too. I could feel the wind trying to lift it out my hand at the launch. Unfortunately, a light snow shower stopped play. Wind was 15 to 20 mph gusting to 25mph. Could have done with a little more wind.
monday 17th march 2014
What a change by the end of the week! I couldn't get to te flying field on saturday or sunday but it looked to be very windy. Not to be much of a change during the rest of this week, wind and rain forecast for later.
Never mind, soon be thursday and get some flying in guaranteed calm conditions!
monday 10th march 2014
What a perfect flying day it was at Bonchester. Sunshine most of the day and a nice light breeze that dropped away as the day went on.
Flying from 9 in the morning till 4 in the afternoon.......! Great day for me, Clem, Ian and Fletch.
p.s. to Nick, PushGlo working brilliant.
monday 3rd march 2014
Went up to the local field today at 10 o'clock.......4 flights.
Couldn't miss this chance of such a nice day. Isn't retirement just brilliant!
sunday 2nd march 2014
Not such a good day today. Ok for the early birds in the morning but the drizzle started about one o'clock.
Just in time for the lunchbreak then home!
Tim just sent a picture (in gallery) of his latest acquisitions. A Synergy N5C and a Synergy N7D. Nice looking models Tim and thanks for the picture.
saturday 1st march 2014
A bit dull this morning at Bonchester but brightened up to a very pleasant flying day.
RF was there early but his battery in the turbine heli packed up and that stopped his flying day! (Wot!!, no spares!!)
Nick's new helis were a treat to watch especially the Raptor e700. A superb presence in the air, and the double helical drive gear makes it very quiet.
Ground pretty wet and soft. Take your wellies if you're thinking of going to the flying field. If it gets any worse, you'll be able to test your floats Ernie!
Video of the flying session on thursday 20th february
friday 21st february 2014
Thursday night was another good indoor flying session at Jedburgh Grammer School.
Plenty ooo's and ah's at the near misses and some that didn't miss. (video soon maybe)
Weather don't look good for this weekend's real flying at Bonchester.
sunday 16th february 2014
Lovely day at Bonchester today. Cool and a breeze to start with but not enough to freeze the hands. Six or seven of us enjoyed a good days flying in the bright sunny conditions. The results of the prolonged rain was evident with the number of puddles around. Nick's new Raptor is a very impressive piece of machinery!
Clem's electric glider at 2.4m span flew very well in the breezy conditions.
Video of the flying session on thursday 6th february
friday 7th february 2014
A great fun night up at the Jedburgh indoor flying session last night. A few collisions and many many near misses! Flying in the enclosed space requires fast reactions from the pilot (rules me out then) and a very nimble model. Running repairs were quickly done......thank goodness for Sellotape and Cyno!
Watch this space for some video of the event.
thursday 6th february 2014
Only one man braved the weather for a flight this week. IG tried the Swire but too cold and damp. Bonchester wasn't all that much better but he had a couple of flights between the light showers. Strip is saturated and will take some fine weather to help dry it out.
Weather forecast for the near future not looking great.
My glider winter building project is progressing. Should be flying this year.
friday 31st january 2014
Here we are, end of january, lengthening days but still cold. I've not been up to the flying field since end of november but hope to get back soon. Indoor flying at Jedburgh seems to be getting well supported and I will try to get there next thursday for some photos and video of the action.
Let's hope the snow keeps away!
monday 30th december 2013
Last update for this year. Hope you all have a good one next year. Looking forward to some more global warming if it gives us the same summer weather as we got in 2013, or better.
Some photos in the gallery of Neil's new large model. 91" span Xtra 330S. A 55cc engine drives a 23 x 8 inch propeller! Should be good for glider towing. (you first Ian)
It's been a mixed weather period over the Xmas holiday for flying although I did manage out for a few Heli flights at my local bit in Kelso yesterday.
Days getting longer and nights shorter....yipee!!
monday 9th december 2013
I've not been up for a few weeks....to cold, but hope to get back when the weather warms up. No doubt some of you guys will have the building board out ready to start that new model when Santa comes! (I have. Ho Ho Ho!) There has been some nice flying days recently so, if you have any photos, please send them on to me.
Merry Xmas and a Happy New Year to all!
monday 18th november 2013
Yesterday cold but nice flying day. Better in the morning. I eventually got the Cularis tailplane incidence sorted out and she was flying beautifully. (faith restored)
Jock took the photos. Thanks for that Jock.
sunday 10th november 2013
What a great weather weekend it turned out to be. Cold in the mornings but warmed up in the afternoon with some very light winds. Good turnout by the hardcore enthusiasts.
You can see by the lengthening shadows in the gallery pictures, that flying time was coming to an end for this good day.
Derek sent me a couple of photographs of his latest creation, Agusta A-109. Looks good Derek, but it's a long time till the temperature gets above 10deg.
monday 4th november 2013
The weekend might not have been very good for flying in the showers and high winds but today (monday) certainly made up for it. Beautiful day at Bonchester.
Just perfect for my maiden flight with Cularis which was quite uneventful. Flew straight of the board as they say. (looking forward to catching some thermals next summer)
sunday 27th october 2013
Officially into the short days now but still mild (long may it last)
Not many up at bon on saturday morning. Pretty windy with showers, so after a few flights Ian left and went to the Swire to test his gliding skills in winds up to 40mph! Great flight, scary landing but exciting stuff!
tuesday 22nd october 2013
Didn't get up to bonchester last weekend. Forecasters said it was to be a wet miserable day. They got that wrong! It looked like it turned out OK. I bet John and Rob were there. Next weekend is not looking very good but we'll see.
Getting into building weather now so what are you guys planning for the winter ahead?
sunday 6th october 2013
Another mild day yesterday (saturday). Better later in the afternoon than morning but for october, nobody's complaining.
Had a few flights with the 550 in kelso this afternoon when the wind died down.
Windy most off next week but next sunday might be ok. Keep your eye on the weather!
tuesday 1st october 2013
Good days flying on saturday up on the hill. Getting cooler though. Soon by time for the winter woolies!
Ian and I went up to the swire on sunday and Ian got his maiden flight with the Hammer. Flew straight out of the box as they say. Very impressive it was too. Bit of bad luck with the Breeze, heavy landing and damaged in the strong wind. Tsk Tsk.
sunday 22nd september 2013
Lovely day on the hill today, bright sun and white cloud and reasonably warm.
Started off at the Swire for a bit of slope soaring, I had one flight with the Breeze and Ian had a test glide with his new 'V' tailed glider, the Hammer. Wind was very light and not in a favourable direction but the test glide was successful.
By the time we got to bonchester the wind was up to 10 - 14mph. Good gusty weather to keep us on our toes.
monday 16th september 2013
Great weather on saturday 14th brought out a few guys to the field. I missed the previous weeks good weather...decorating.....
The wind on sunday brought down a few hundred plums off our plum tree.
Helicopters, gliders (e-power), John and Rob's scale models flying. Jocks colourful fokker D7 sounded very realistic with its 4 stroke motor.
Next weekend not so good but friday maybe flyable.
monday 26th august 2013
Been another great spell of weather with a few scattered showers. Plenty flying getting done! I've not been at the field as often as I like, other commitments. Gold Wings Treffen returned to kelso this year, pretty spectacular sight to see them parading around the town.
Couple of photos in the gallery of Ian gliding up in the border hills. There should have been one of me but I forgot me bleeding batteries. Maybe next time.
sunday 28th july 2013
Big change in the weather today! Border Union Show were lucky yesterday.
Photo in gallery of a wwII Hurricane fly past over showfield. The weather had begun to change and the sky was very grey and overcast by the time the hurricane came over. I only wish I had recorded the sound of the engine.....very impressive!
Todays flying rained off I think but let's hope the sun comes back before the summer moves into autumn.
I have a Cularis multiplex e-glider on the building board at the moment so looking forward to some more warm weather and thermals.
Here's a useful video about installing cyno hinges.......Works really good!
wednesday 24th july 2013
It's been a great couple o' weeks for flying. Some heavy rain this last two evenings but the garden needs it. Saturday looks to be the best day this weekend, could be wet on sunday.
Watch this video. A very windy day up at the swire handled with consummate ease by the "Gentlemen"
Great editing Gary!
tuesday 9th july 2013
This is the weather we pay our taxes for....brilliant.
Busy day on sunday and good flying conditions, even an odd thermal about as well. Would have liked to have seen Ernies Mustang flying but unfortunately engine problems said no.
Great selection of models there today: helis, jet heli, ww2 aeroplanes, tiger moth, aerobatic traditional build and foamies, glider and no major incidents.
Weather to remain good till after the weekend so should get flying again this weekend.
monday 1st july 2013
Couple of photos in the gallery from Tim. 3D no problem for him!. Soon be competing with Ian and Nick!! It can't be easy in the middle east heat.
Went up to the Swire to slope soar but far to windy for me, also a little drizzle. Ian flew fast and furious in the 24mph+ wind. Then went on to flying field, what a wind there as well, 22 to 25 mph. Bit of a challange but good fun for John, Rob, Ian and me.
Next saturday/sunday look a bit more promising.
thursday 27th june 2013
Wednesday afternoon/evening a good day, a light breeze in the afternoon, by 18:00 sun was out for a nice evening flight.
Two maiden flights today! Adrian's Multiplex FunCub and my Cermark Breeze. Both successful. The breeze is about 6 or 7 years old but had never been flown, it has now and very well too. Getting a few glitches on my old 35mhz system so will change it to 2.4g.
Just got packed up when John and Rob arrived to make the most of the fine evening.
Pretty iffy weekend coming up.
saturday 22nd june 2013
It's been pretty good weather this past 10 days or so. I didn't get out as much as I wanted but last wednesday afternoon and evening had some funjet and heli flights.
Dare I say it??.....'the nights are getting shorter!!' Never mind, still plenty good days to come!
Well done to Groundskeeper Wullie for the nicely cut strip.
Windy today and damp tomorrow (sunday) but things to improve for the middle of the week.
tuesday 11th june 2013
Some great weather at last for the last 10 days. most of us making good use of the break to get plenty flying done (got to make up for lost time)
Nice weathering on Rob's newport and John's tiger moth! See gallery. David M was flying a very nice large electric aerobatic model on friday night, sorry, no pic. It was powered by 2x4 cell lipos in series. 32 volts I think! Very impressive in flight.
Not so nice this coming weekend but maybe?!?!
Flew my funjet on sunday but a heavy landing required some repairs at home. All fixed now and ready to go again. Isn't cyno great stuff!
monday 27th may 2013
Good weekend at last. Saturday best day, sunday a bit cooler and a bit of a breeze. Didn't stop the white legs and knobbly knees being on show. To be windy this week - good for the slope soaring Wind should drop mid week and back to the usual by the weekend, possible light showers.
Good turn out on saturday, quite a few went to the Longhorsley Fly In on sunday. Hope the weather was ok for the show.
Had my Funjet flying for the first time in 3 or 4 years. Had a flight with another one last year but unfortunately pilot got compression sickness on landing.
monday 20th may 2013
After two weeks of wind and rain at last a day with little rain but it started misty with a low ceiling.
So low infact, My first flight with recently resurrected Filip sport 600 nearly ended in disaster when I disappeared into the mist!
After that the day went well and the sun came out about 1:30, jackets off but no shorts! Surely we will get some settled weather soon.
Should be Longhorsley this coming weekend but I've never heard anything about it.Anyone know if it's on?
monday 29th april 2013
Reasonable flying day on saturday (27th). Started of cold and windy but calmed down a lot by 13:00
Colin was flying his new JR gasser on extended skids. Are we going to see some gyro controlled camera operations?
John had his DC3 out for the first time. I had to leave before his test flight. Hope it went well John.
Sunday turned out to be very windy and this weeks weather isn't looking great.
sunday 21st april 2013
Great days flying on friday 19th, sunny and warm at times. Fletch, Richard, Ian and Rod. Didn't get home till 8:30 and missed corrie! damn!!
Video below by GeeGee
If anyone at the club would like a professionally filmed and edited video of their model flying, please contact Ian and he will volunteer Gary to do the biz!
monday 8th april 2013
At last! A good weekend's weather. Saturday was very nice, some warm sunshine with little wind. A great day for flying. 7 or 8 guys there but not all were flying.
I didn't manage on sunday but I've no doubt there would be a decent crowd there as well, making the most of this brief change in the weather.
monday 1st april 2013
A reasonable weekend for flying at last but still cold. Unfortunately I couldn't make it.
Have a look at this video. Reminds me of the old saying "Oil and Water doesn't mix!"
Shame!
monday 25th march 2013
At the risk of being incredibly boring, let's talk about the weather. Crap!! innit!
Might be ok for some of you guys but too bloody cold for us old pensioners. If you've been up flying John, let me know what it's been like. Looks like it might be into april before I venture up to the flying field unless the sun starts shining. Remember that big yellow thing we used to see up in the sky?
monday 18th march 2013
Yet another poor weekend for weather and more to come this week. Warm sunshine? Yeah' I think I remember what that's like!
Think I'll take my virtual coffee and have a virtual flight on the Phoenix. It'll be the only flying I can do in the snow!
Happy days eh?

tuesday 12th march 2013
Well guys, the weather turned to rats-sh£t again and cold over the weekend and now snow. Never mind, we'll soon be looking forward to april showers!
monday 4th march 2013
Good days flying yesterday. Light breeze but overcast and cold. Nick had a safe landing after having to auto down after a tail failure on his 700 heli. His VisionAire flew very well.
Ian and I tried some 3D synchronised flying with the 550 helis, not easy, but give us a few years!!!!
Weather to turn to rain on thursday. Weekend ahead looking like showers.
wednesday 27th february 2013
Couldn't get to the flying site last weekend, other commitments. Went up on tuesday and had a great days flying. Started with the thermal boiler suit on but had to change into the summer gear by 1.0 o'clock, brilliant weather. Only Ian and I there to soak up the sun.
The ground has dried up a wee bit but it will take a lot more to get it dry. Hope to get to Bon on sunday 3rd march.
Went out again today for a few flights locally with Adrian. Good flyin'
monday 18th february 2013
Weekend past not to bad for weather. Sunday was almost spring like. Unfortunately I could only get flying on saturday morning (visitors ye ken) and it was pretty dull and cool but dry.
However I got a few good flights, checking out a new Spartan gyro, successfully! Sunday afternoonI went out to my local field and had another 3 flights. Next weekend looking not to bad at the moment.
I think I missed Nick's maiden flight with his new aeroplane. Flight was successful but I can't remember the model name. Ah, yes! an Horizon Hobbies parkzone VisionAire I'm told.
If you're a keen gardener, don't trim the bushes like this..
Brilliant!
sunday 3rd february 2013
Cold and windy day yesterday (saturday) but the best flying day this year so far. What with Adrian, Ian, John, Rob, Nick, Rod doing the flying and Fletch there to supervise, we had a good flying day from 09:30 to 16:30
The ground was frozen which was better than the water logged strip we've had over recent months.
Looks like next weekend could be similar conditions.
sunday 27th january 2013
Big improvement today, snow practically all gone from Kelso. Let's hope that's it for this year, but I guess we will get some more. Looks like wet and windy for next week.
Next saturday and sunday, maybe maybe!
monday 21st january 2013
I doubt if anybody would be up on the hill last weekend with all the snow about but I wouldn't be surprised if John and Rob were up with skis fitted to their models.
Hope it improves for next weekend.
Photo in gallery of Tim enjoying "T" shirt weather in Dubai. Landing on the Burj Khalifa tower could be painful!
sunday 13th january 2013
Lucky with the weather on saturday, Dull mostly, a few glimpse of the sun but cold!! Just as I left the snow started to fall. Come back Tim, and bring some of that sunshine with you. (but no sand!)
Flying was good by Ian John Rob Jock and me. Right now (1 o'clock sunday afternoon) I'm sitting in a warm kitchen and it's snowing, so no bonchester for me today.
monday 7th january 2013
Sunday was my first visit to the flying club this year. A dull day but mild for the time of year. Good flying though, great to get out after a 4 week break. John and Rob were up flying through the holiday period in all sorts of weather. Today it was Jock, Ian Rob John Jim Tony and me who braved the dull day.
wednesday 2nd january 2013
Hope you all had a good new year!
A few new (old actually) photos in the gallery. Pictures of the yacht racing taken at the lagoons in musselburgh. If this summers weather is like the one we just had, I'll be going back to the model yachting!
monday 30th december...
A great video to inspire all the scale aeroplane and helicopter modellers. click here
Thanks for the link Ian
friday 28th december...
Well guys, that's the big spend all over for another year; "thank goodness" some'll say. One thing Santa didn't bring was some decent flying weather over the festive period.
However, for years I have promised myself a boxing day fly in and this year I did manage to get out locally and had a few good flights. All went well after my 3 week break from flying.
A few of the model shops seem to have some good discounts this week so get online and spend it before the goverment can think of ways of taxing our enjoyment!
monday 24th december...
Well, only one more sleep and you'll be opening up these big boxes under the tree. Next time up at bonchester I'll be looking around for all the shiny new transmitters and models. (next time might be a long time unless this weather dries up a bit.)
Merry Christmas and a Happy New Year to all members and visitors...........Have a great day!
Kung hei fat choi
Cheers....

....Don't drink and fly!
tuesday 11th december...
Looks like sunday might be the best day this coming weekend, but it will be cold on the hands.
Might be your last chance before Xmas!
See you all there! (well............maybe!!!)
sunday 2nd december...
Very good flying day today at bonchester. Clear, bright blue sky, cold but no wind. Only the rough tough north sea tigers were there. John, Rob, Ian and Jock.
The boggy ground from a week ago was frozen hard so landings had to be well controlled. A nose over might well take out your engine spark plug as John unfortunately found out.
The Cold must have also affected Ians finger and brain co-ordination as he found out when doing flips with his heli in Normal curves! Let's be honest, I'm sure all heli flyers have done that!!
me? I kept warm all day in the house but I did have a wee hover aboot in the garden. (wished I had gone to bonchester though!)
tuesday 27th november...
No end to this weather! I didn't go bonchester last weekend because of the conditions, and the long term forecast is not to brilliant either. Good time to get all the maintenance done for when the weather does improve.
Meanwhile I'll need to get on the sim and keep practising or I'll never be as good as Bobby or Kyle!
Finally got my xmas list completed and passed it on to senior management for approval. Crash Bang Wallop!!
sunday 18th november
Another good flying day today but cold on the hands. Ground still pretty wet. Not going to improve any this year. Best we can hope for is a good hard frost!
friday 16th november
Only 5 weeks and the nights will be drawin' oot!

Ian and I made it up to the site on thursday 15th. Not the best day but we had a good few flights.
The sun appeared briefly from time to time.
Ground is absolutely saturated with all the rain. My car looked like it had been in a cross country rally by the time I got out of there.
AGM went off without any shouting matches and Fletch showed us his culinary expertise by supplying the sandwiches. (I got my 2013 insurance from the SAA the day after the meeting)
See ya sunday I hope!
sunday 11th nov....
Reasonable weather today at the site. Not much wind and not so much sun as last weekend. A bit cool!
Biggest problem was the very wet ground. Every footstep splashed up water. It's not the best drained place at the best of times, but the long wet summer hasn't helped any.
Apart from that we all enjoyed a days flying. Richard, Rod, Jimmy, Ian, John and Rob.
See you all on Wednesday night (14th) for the AGM.................It's an exciting night with big prizes!!....Don't forget!
Cheers Rod.
thursday 8th nov....
A spokesperson for the proposed wind farm will be on site on sunday 18th november. I hope it's a good flying day.
tuesday 6th nov....
Due to increasing work commitments, secretary Tony has decided to relinquish his position as club secretary.
Any member wishing to apply for this most prestigious post should forward their name to Tony or Fletch.
monday 5th nov....
*****AGM wednesday 14th november***** Usual time and place.
Sunday proved to be another excellent weather day. Warm in the sun between 12 and 2, and very low wind. Perfect for thinking about doing my first auto. But that's all I did.....think about it!
Landing strip still very wet and it doesn't look like it be drying out till the spring. Get some floats or skids on that Cesnna John!
Nick blew away the sky with some high powered 3D flying While Ian tried to cut the grass.
No flying tonight but you could try some model rocketry.
wednesday 24th oct....
*****AGM wednesday 14th november***** Usual time and place.
Last weekend turned out to be one of the best of this lousy years weather. Especially sunday. A good turn out and good flying. Even DK came out of hibernation to enjoy some good flying with his 450.
Back into the flying scene came Colin with new and old models. Jimmy had great success with his nitro powered (can't remember the name of the model). Maiden flight and a cracking landing!
Some of the heavier models had a job getting of the very wet grass. Never mind it will be frozen probably by next weekend :-)
ttfn
check you email ern!
wednesday 17th oct....
*****AGM wednesday 14th november*****
Usual time and place.
sunday 14th oct....
Bonchester was the place to be today for the weather! surrounded on all sides with dark skies and rain but the sun shone and very little wind. I left about 3:15 and met the rain at denholm. A good day for the six of us that turned up.
saturday 13th oct...
Pleased to see the Scottish Aeromodellers Association is starting to get re-organised. New address is www.saaweb.co.uk or click on link on front page.
Flying tomorrow I hope.
monday 8th oct...
Turned out great on sunday past. Long johns and woolly hats out, T shirts and shorts in! Hardly a breath of wind all day.
Good turnout and good flying by all. Colin hoping to get back to some flying soon.
At the moment, next saturday looking not too bad but the wind to get up for sunday. But that can all change!
Cheers.
sunday 23rd sept...
Yesterday (saturday) turned out to be a great weather day for a change. Low wind and warm sunshine from 09:30 to late afternoon. today, sunday, was cooler and a bit of a breeze but good flying for all. (Long johns on now at the flying field till march 2013)
Tim finally had success with his align 700 nitro. After some teething problems and help from Ian and Nick, Tim finally got of the ground today. Well done Tim!
Derek's euro-copter flew well with his new 600mx motor. The higher head speed made it more stable in the windy conditions.
Ernie's scale M*A*S*H helicopter looked very good in the air.
It must have been the tourist season above Kelso on saturday. One hot air balloon passed over my house about 08:30. Large basket with many passangers. Low enough for them to wave down to us. Later that day, the same one took off from the race course (I think) and headed east.
Back to the usual rain tomorrow. We will just have to take the weather as it comes. Long range forecasts are becoming very unreliable.
Rod
monday 10th sept...
Good turn out on sunday but a bit windy. However, it didn't stop the brave ones from flying. Strange to see the helicopter hovering 15 degree list to starboard! (that's the right hand side facing forward).
My 550 heli was grounded before it got off. Tooth on main gear wheel failed when I spooled up to about half head speed. No other damage sustained
Derek was not quite so lucky, his motor failed in flight but landed safely with a dramatic plume of smoke from the engine room. Motor burnt out but no other damage. Then John got in on the act with a failed aileron servo in his magnatilla.
Just to complete the day, Ian sustained a broken fin with his magnatilla. Not flying, taking off or landing, but the wind flipped it over in the pits! I usually do my flips in the air! Happy days eh?
Weather predictions for next weekend are not good, wet and windy again!
Don't forget, Fletch is trying to arrange meeting to discuss wind farm proposals and how it might affect us. I'll try and keep you informed when I get any info. Check top of home page!
Cheers, Rod
tuesday 4th sept...
Another great flying day on sunday past. I got there about 10 and got home about six! All batteries mt, fuel can mt and me knackered!! Hope it's the same next week.
The SAA has sent out via email some pdf files but some people are not receiving them. If any saa members in the club are not receiving these, email [email protected] and I will send you a link.
I guess the evening flying sessions are over for this year, getting dark just after 8. Not been many in 2012 so hopefully, 13 will be our lucky number and next year we will get that barbeque summer!!
sunday 26th aug...
Well, was today the best day of the year so far? I think so. Little or no wind, dry and bright but not too hot. Jock did some "torpedo dropping" with his swordfish and if we get any more rain it will add considerably to the realism! Heli and aero pilots flew well in the fine conditions with only a couple of minor mishaps (outlandings)
The SAA AirTime online version is available. Anyone that needs a copy let me know and I can email a link to them, but be aware it is a 15mb pdf file to download.
I hope to get some photos uploaded tomorrow.
wednesday 15th aug...
Went up to the flying field late tuesday afternoon, had a great fly. Slight breeze till 4:30 then flat calm for the rest of the evening. Only Jock, Rob, Ian and me there so plenty air time. Talking of air time, whatever happened to the SAA magazine???
That's the rain on now for the next few days but sunday may be ok. Let's hope.
sunday 12th aug...
It's been a great weeks weather, just as it should have been for the past two months! I've notched up a gallon of fuel in my 600 already! (they're still dirty messy bloody things but I like it.)
I think John and Rob have been up at the flying field most nights. I was up last monday, friday and today.
Some of you might recognise Ernie's student flyer---doing a quick refresher course. Check out the gallery for some pics!
Looks like showers and wind for the week ahead, sim weather I think.
thursday 2nd aug....
Didn't manage up at the weekend, visiting family! However, did get up on tuesday night and got the new Trex 600n tested, ably assisted by ig. The wind was very strong and straight across the landing strip.
John and Rob flew ok in the strong wind but had a bit of a struggle with the landing.
This weekends weather looking a bit iffy, perhaps even thunder storms but hopefully the forecasters have got it wrong. No indian summer yet!
tuesday 24th july....
Good days - bad days, difficult to plan ahead for flying days
Last friday and saturday (20th,21st) turned out to be great flying days. A good crowd on the saturday. By sunday the weather had returned to the usual wind, cloud and drizzle!
Next sunday (29th) looks to be the better day but could be showery.
friday 13th july....
This weather is getting pretty boring now! Suffering from lack of tx time.
Tomorrow (saturday) might be possible but rain of varying amounts for the next week! Grrrrrr &*$%**
Great building weather though!
sunday 1st july....
Hi Guys. Who would have thought that this weather could continue like this crap for so long!
I hadn't been up to the flying site for a couple 'o weekends so in sheer desperation for a flight I went up today, I wasn't the only one. Nick, Ian, John and Rob also arrived. Weather wasn't great, windy and showery.
It worked out quite well, the showers lasted about 10 mins and the breaks between also about 10 mins. By 2 o'clock the showers had gone but it remained windy. Nothing like a bit of wind to sharpen up your reactions!
John had a few starter issues with his Focke Wolf and even threatened to go Electric! Take it easy John, you've just bought those expensive gloves for prop swinging!
Good game!! Good game!! as Brucie would say.
monday 25th june....
Another poor weekend for flying...
Ernie John and Rob went up on sunday afternoon. The ground was so wet, the aeroplane models had a hard job getting off the ground because of the drag.
On landing, the soggy landing strip acted like a brake and the models tipped over!
Sounds like it would have been ok for the helicopter boys but I stayed at home avoiding the showers and getting Brownie points.
And the week ahead???.....Don't plan anything more than 2 hours ahead!
PS. I've just had a few flights locally this morning. Lovely jubbly!
tuesday 19th june....
Last saturday was a complete washout although a few brave souls went up to a very soggy flying field on sunday. I went up last night (monday 19) about 17:30 and Rob, Ian, John and I had a great night flying. By the time we left our shadows were right across the strip!
Weather supposed to hold till thursday so wednesday evening might be a chance for a flight!
Mid summers day on thursday!!!!! then the weather gets worse!!!!!! Jings Crivvens, help ma boab!
thursday 14th june....
Two weekends I missed flying because of the weather but wednesday night looked promising. Went up late afternoon to be joined by Ian, John and Rob. cool with a slight breeze but good flying.
John had his new model. A 105 inch span De Havilland Chipmunk.....very impressive on the ground and in the sky! Sounds just right too, with the big petrol engine. John, you'll soon need to build a hanger!
Not looking very good for this weekend. Unusual 'cause the Kelso Dog Show is renowned for good weather. Sunday might be the best day.
monday 4th june....
I was hoping to get up to bonchester on sunday but didn't make it. A bit windy and then the showers came and that was that. Put on my red, white and blue hat and sat and ate cake! Made up for it this morning though, had a good 4 flights locally.
The rest of the week not looking great and the weekend (9th and 10th) not very good, wet and windy!
wednesday 30th may....
Well, it was nice while it lasted, let's hope the sun comes back soon.
It's been a dull damp day today and not looking very good for the weekend ahead.
monday 28th may....
What a brilliant day yesterday (sunday 27th) and in fact the whole of last week was the kind of weather we all signed up for! Wind gusting 15 to 18mph at the moment in Kelso.
Flying on thursday night was nice and calm and cool after the heat of the day.
I'll try to get some photos up on the gallery page in the next day or so. Suffice it to say it was a a great bank holiday flying weekend with no major incidents. I hope it was the same at longhorsley. They deserve some good luck in the weather department.
A few guys were missing, probably at Longhorsley for the Fly In.
After a spell of turbine problems, Richard's Jetcat performed immaculately and was, as usual, very impressive in the air.
Looking forward to seeing his 80" span 4 engine electric Hercules flying soon!.....Well, maybe a month or four.
monday 21st may....

Is this really the start of some decent weather! I hope so.
Yesterday (sunday) was the first decent day since early april and a good turn out as well. I think I counted nine cars. Flying was great in the warm sun and a good sky for "seeing" the model.
No major incidents with aeros or helis but John gave us a bit of a scare with his first flight with his large Auster, it appeared to be way out of trim. He landed safely, made a few changes, and all was sorted.
Colin made a visit (long-time no see), just there to spectate and take the mickey! ha ha!
He's not in flying mode at the moment, just bikes. I'm sure he'll be back in the sky when the bike season is over.
REMEMBER YOUR SAA or BMFA MEMBERSHIP CARD if you are going to Longhorsley this weekend.
sunday 13th may....
25 mph winds in Kelso this morning, so, no flying for me today. Yesterday (saturday) was a good day, winds 8 to 14 mph but it was rising by 1500 when I left. We are well into may now and still no sign of any settled weather.
Some good heli flying by Ian and Nick in the windy conditions. Autos were a wee bit difficult to judge for landing in the wind.
Jock, Rob and John handled the aeroplanes well in the conditions. Jocks SE5 made a very realistic approach with a slight bounce on one wheel and landed perfectly.
Only 6 weeks to go and the nights will be drawing in! What a thought. Come on SUN, get your smiley face on! (please)
thursday 10th may....
This weather is crap! Rained all day in Kelso without a break. Saturday is looking like it might be ok for flying but you'll need your wellies!
Is this a real indian summer? Monsoons and all that!
sunday 6th may....
Weather forecast for today predicted rain from the morning onwards and heavy in the late afternoon. Thank goodness they got that wrong. I was on site from 08.45 till 1500 and there was no rain or wind. Just my kind of weather! It was a bit cold though. Six of us there by mid morning then John, Rob and Billy arrived later in the afternoon. A good flying day with no incidents caused by gravity overpowering controlled flight!! I did hear that Tim had a little bit of a nasty unplanned landing last week... Hope you got it all fixed ok Tim.
I managed to get a good test on my new ESC after my old one smoked and it performed well, no problems. Still waiting on this barbeque summer.
I forgot my camera and my charging leads today........What a numpty!!
tuesday 1st may....
1st may has started slightly better than the last two weeks weather. Let's hope it improves in the days ahead. I never went to Bonchester last weekend, too damn cold. I'll bet John was there!
Next saturday 5th) looks promising, fairly light wind, no rain or snow!
thursday 26th april....
Well, I guess my luck finally ran out with my 550 heli. Doing some checks in the garden the other day, hovering etc.
After a couple of minutes I landed ok then saw the dreaded wisp of smoke from the esc. Quickly disconnected the battery as the smoke increased. Align esc just a charred mess. Fortunately, no other damage to heli. I removed motor and gave it a test run and is OK. Why did it smoke?? Don't know! Had a good 100 flights on it.
Just grin and bear it.
sunday 22nd april....
A couple 'o showers didn't stop the hard core from flying today. Rain stopped play for an hour around lunchtime after which we had a good afternoon and very little wind.
Weather for this week is going to be much the same as last week! When is it going to improve.
In a few weeks we should get into the evening flying sessions. And they say may is going to be COLDER!
Not much more to report this week but check the gallery page. Ian did actually fly the seaplane (you can tell by the grin)
sunday 15th april....
Not the best day today, 7 to 9mph winds gusting 12mph. The wind did drop after one o'clock and it was not to bad when the sun shone between the clouds. Cold on the hands but didn't stop anybody flying.
Nick, Rod, Ian, Richard and Tim braved the weather. Ian enjoyed his first flying session for 4 weeks but he did have to have a wee rest between flights (jet lag was his excuse!)
Tim got his 550 in the air with the training gear fitted and did remarkably well. Especially the 2nd flight when the heli got just a little to far away and he did a spectacular recovery involving a nice slow pirouette and landed safely.
Weather from tuesday on to next saturday (21st) not looking very good, wet and windy. I hope may is a better month!
saturday 7th april....
The snow came and went and by today the weather had settled down a bit. No wind in the morning but it picked up a wee bit about 2:00 o'clock. Again, the wind was across the strip (west to east)
Nick, Rod, Adrian on the heli scene and Rob and John on the planks. Jock had the best of both worlds with his aero's and Raptor heli.
Nick seemed to be having trouble with his starting mechanics on his ???forgot heli (sorry Nick). Fortunately he had his usual back up heli so day not wasted.
Wind to pick up tomorrow (sunday) and to get pretty windy during the week.
monday 2nd april
Our lovely flying weather eventually ran out on friday. Now we are threatened with 4ins of snow!!
About 7 of us at the site on sunday. An awkward cross wind of 10 to 14 mph for most of the day and a bit chilly.
Tony's overweight Funtana (I think) struggled to get off the ground due to excess weight. After a quick diet, he managed to lose 2 lb or more of lead from the nose by re-balancing. Now to work on the body! lol.
A good days flying. All models home in one piece. I hope the nice weather comes back soon.
Sunday 25th march
Brilliant weather again today, so, changed my mind and went to back up to the site.
Young Derek was there for his first flights of the year with his Squirrel helicopter.
Neil arrived for his first flight at the club with his AstroHog. Model had been laid up for 5 to 6 years
but started first time and flown as if he had never been away from the hobby. Well done Neil.
Nick entertained us by flying his palm sized indoor heli outdoors to great effect.
A good days flying by all in excellent conditions with no mishaps. Well, just a tiny one that a bucket of glue will fix!
Saturday 24th march
Absolutely brilliant weather this week and for the next few days. Long may it last but I hope this is not our summer! Short sleeved shirts, sun cream and sun hats were the order of the day here.
Nick's new YS 120 (I think) was on song in his trex 700. Awsome power - just how Nick likes em! He was well pleased. I was pleased today as well when I landed my heli after doing a barrel roll, unintended...Adrenalin flush? It has a distinct odour!
Fletch, Rob and John gave us a good display of scale flying. (don't know where that cowl went to John :-) Not sure if I'll get up to the site tomorrow (sunday) 50/50 chance
17/18th march... Excellent weather this weekend, especially saturday. Sunday was cloudier with a chilly breeze from the south west.
A varied selection of models flying, Scale, sport, Helis and Fletch with his electric folding prop glider that just about disappeared into the clouds.
I should get some pictures uploaded this week.
11th march... Yep, a breezy day today but didn't stop anybody flying. Wall to wall sunshine, no winter coats or gloves required.
Quite a good turnout considering.
Rob, John and Ernie were flying the planes whilst Ian and I flew the helis.
Couple of weeks when the clocks are changed, we should get some evening flying in less windy conditions.
5th march. Brilliant day today (monday) had 4 flights in kelso, Ian managed 4 as well at his local field late afternoon!
4th march 2012
If you are reading this then well done! you are using our new web address of bonchestermfc.co.uk
Our old web hosting company gave no notice of closing down their servers. The site has now moved to this new host
which will be faster and more reliable.
Many thanks to Neil and Scott
I was all charged up last night and looking forward to a trip to Bonchester then the snow came at 9 this morning
and that put paid to that. This coming week's weather isn't very promising either.
Only bit of news I have is that Nick is doing some engine repairs after his forced auto last week! You're getting
a lot of auto practice these days Nick!
News just in from John:
John was at the site flying late afternoon, thursday and friday, also saturday and sunday! Where does he find the time!
Jock was there on saturday but weather was to bad to fly his swordfish
Today was very cold but did improve as the day went on. Nick was feeling the cold but was doing some great flying. No doubt testing his rebuilt engine.
Thanks again for the info John.
26th feb 2012
Not so cold this weekend but pretty windy on the saturday.
Forecast for sunday was for light winds early but picking up by 11.00
Ian and I arrived at the field at 08.30 and sure enough, grey sky but low wind speed. We made the most of it till about
10.00 and the wind did start to rise. Ernie, Jimmy, Jock and John arrived to the rising wind but it didn't stop them flying.
Not so easy rigging up a Swordfish in these windy conditions, was it Jock?
Weather for next weekend (3rd,4th march) is looking very similar at the moment but things can and probably will change by the time we get there.
Have a good week!
22nd feb 2012
Quite a few of the hardy souls travelled to the flying site on sunday 19th.
Wind was about 10mph but extremely cold. After 4 mins flying I had to land, couldn't feel the sticks or switches.
Must have been 7 or 8 of us there.
Strip was looking well manicured, well done that man. I didn't see any mice in the traps on sunday
but they were maybe emptied on saturday.
Rob, John, Jimmy and Ernie were flying an assortment of aeroplanes and Ian, Nick and Rod flew helis.
Nick had a little excitement when his motor cut in his 700 (I think) and had to auto in.
Weather this coming weekend looks like a no flying weekend with high winds. I hope things improve in march.
15th feb 2012
You must watch this! Definitely not Bonchester, Drunk Pilot??

Weather in kelso this past weekend was not very good so I didn't venture up to bonchester.
Sunday turned out not too bad so I suppose some of you would be at the site.
I did do some maintenance and battery cycling so not all wasted.
I did get out locally on monday and maybe even today (wed) for a few flights.
The weekends at the moment seem to be plagued with the worst weather but better during the week.
Ah! the curse of the working class.
I was hoping to get up this weekend but , alas, the wind to be strong and temp low.
A wind chill factor of -7 to -9. brrrrrrr, to cold for the old codgers!

Never mind, the nights are getting longer, soon be flying in these long warm summer evenings!
5th feb 2012

The forecast of snow for our part of the borders eventually came about 11 o'clock on saturday morning and put any ideas
about going to bonchester out of my head. Were any of you brave souls up on the hill?

Sunday morning just a wee bit snow left but cold and dull. Decided to give bonchester a miss (probably wrong decision 'cause it
turned out quite a nice day) However, Adrian and I went out to our rough patch in Kelso and had a few flights
There was little or no wind and the sun came out so hands were kept warm. Ian tried a flight at gala but had to stop
because of the cold. (even with his new hat on)
This week is to remain cold but hopefully better by next weekend. Keep building and re-cycling batteries!
29th Jan 2012

Saturday. Turned out to be a good flying weekend. Weather was bright and sunny. Around the middle of the day the temperature was
quite pleasant. Fingers not too cold. I counted 8 cars at the site so not a bad turn out for the end of january.
Nick had his new synergy flying and very impressive it was. It is so slim, that when flying towards you, it was difficult to see at times.
Rob and John were flying Chipmunks and I'm damned if I can remember the scale model Jock was flying. (sorry Jock!)
Rob did have some fuel problems with his chipmunk.
Ian was working hard on his piroflips and I was working hard staying in the air (cold hands)!
Sunday. I didn't get up to the flying site but I would think Rob and John and a few others might have been there.
I did go out locally in Kelso and had a couple of flights with Adrian. Saturday was the better day.
Going to be into february for next weekend, longer days. Let's hope the weather is good.
26nd Jan 2012

Thursday, looking forward to the weekend. Saturday is looking good for low wind but it will be 'B' cold.
Don't forget your long johns and corduroy breeks, hand warmers and silly hats to keep warm.
I did manage a flight with my 500 this week in my local field
What are you building now John?

22nd Jan 2012

Another pretty lousy weekends weather. Don't know if anyone ventured up to the flying site.
Maybe John did. That man would fly in any weather!
Might not be good for flying but good for building and practicing on the sim. I just hope the mice are not breeding to fast!
Don't forget to cycle your batteries, nimh and lipos!! Ideal time to do it.
15/01/2012

I didn't make it up to Bonchester today but it was a another good day weather wise. No wind, bright but cold.
I did hear from John that he had a heavy landing (crash) with his Stuka. I hope it's not a write off John, and we'll be seeing it fly next weekend.
Forgot to say yesterday, only one mouse.
14/01/2012

Turned out to be a great weather day today at bonchester. I got there about 11.30 just after Nick. A bit cool and dull but later the sun came out and a great days flying was had by all. Quite a good crowd for so early in January. Nick, me (Rod), Ian, Rob, John, Jock, Eddie. Apologies if I've forgotten anyone.
Nick had a wee bit of excitement with his new Synergy 50. Vibration was causing a stability issue with the Beastx, causing heli to drift. With consumate skill, Nick managed to land ok. A change of mounting pad on the beastx and all seemed to be ok.
John had a nice new model there (from Santa I think), a Focke Wolf 190! (sorry, no pics yet) This was not the maiden flight but perhaps flight No. 2. Complete with retracts, it was very impressive in the sky and well flown by John.
A good days flying by all.
08/01/2012

Weather forecast was best for this sunday morning so up to bonchester I went and got there at 0900 hrs only to be beaten by Ian who got there at 0830! Keen or what?? Turned out a good flying day, wind not too bad but the sky was a bit dark. I did enjoy a couple of ropey backward flips!
Tim arrived and then Nick just as I was packing up having used all my batteries in my 550. (need to get a nitro) Ha Ha.
Pretty windy forecast for next week but at the moment, next saturday 14th jan looking promising.
04/01/2012

Hope you guys survived the gales ok (tues 3rd jan) The highest wind speed I recorded in Kelso was 59 mph. Not a good day for bonchester!! It looks like more wind for the next week at least.